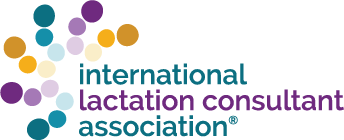 ILCA 2021 InfantRisk Symposium

Dr. Tom Hale and his team at the InfantRisk Center provide a comprehensive overview of what happens behind the scenes at the InfantRisk Center at Texas Tech University Health Sciences Center, School of Medicine, Department of Pediatrics, as well as their research findings on the transmission of cannabis, opioids, and serotonin modulators into human milk.
The team of researchers:
Reviews common clinical scenarios in the newborn nursery with an emphasis on how to optimize breastfeeding and bonding; highlights the evidence on effects of maternal nutrition on breast milk composition and production; and discusses practical ways to incorporate this evidence when providing nutrition support to mothers.
ILCA's education pricing structure is a reflection of our commitment to knowledge, diversity, and equity. Please ensure when you are registering for the symposium, that you are registering for the appropriate country code. Access details on our equity pricing and identify your country category.
| Access Date | Quiz Result | Score | Actions |
| --- | --- | --- | --- |