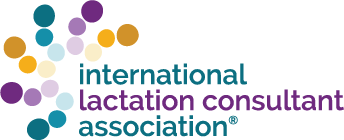 How do I access the ILCA Knowledge Center?
Visit the Knowledge Center home HERE. Please sign in first to fully access the Knowledge Center.
How do I access my FREE CERPs?
While there are charges for special events like our Virtual Conference, all standard ILCA education released throughout the year in the Knowledge Center is now free for ILCA members. During each 12-month period, a minimum of 12 free CEUs will be added to the Knowledge Center. To get to the free items, click on the FREE icon in the Knowledge Center and you will see the full list of the free education.
How do I register for and watch a webinar in the Knowledge Center?
Click on a title of education and select 'View'. You will be automatically registered. To watch a recording, click on the button 'View On-Demand Recording.'
I've completed a webinar. Where do I find my continuing education certificate?

Click on the title of the webinar to see four tabs – Overview, Speaker(s), Handouts, and Contents. The Contents tab will have at least three items: Video, Survey or Quiz, and a Certificate. Once all items, including the survey or quiz, are completed, the certificate will become available.
How do I print my ILCA transcript?
Track your learning at "Dashboard>My Courses." In the upper-left corner, click on the button 'Transcript/Achievements.' To print your transcript, click on the 'Download as PDF' button and print from your computer.
I received an email saying a webinar was about to expire, how do I find it?
The email serves as a reminder that the webinar will be expiring and you must complete it before the closing date. To access and complete the course prior to expiration, log into the Knowledge Center and select the Dashboard>My Courses. Change the filter to 'Any' and you will see all of your courses. Select the session you need to complete and access the certificate.
How long do I have to view a webinar?
Webinar access length depends on agreements with each speaker. Some courses will be limited to 90 days, while others will be available for the length of your membership. You are encouraged to complete the webinar when you register for it.

What is "My Preferences"?
Customize your Knowledge Center experience—and your learning experience—by indicating what topics are important (and not so important) to you. Your selections will determine what materials you see first in the "Recommended for You" section on the homepage of the Knowledge Center. You may revise these selections at any time!
What type of credits are offered with ILCA's continuing education?
CERPs: ILCA is an approved provider of Continuing Education Recognition Points (CERPs) with the International Board of Lactation Consultant Examiners (IBLCE). (CLT-108-7).
ANCC: The International Lactation Consultant Association (ILCA) is accredited as a provider of nursing continuing professional development by the American Nurses Credentialing Center's Commission on Accreditation. (ILCA-P0286). Accepted for BRN credit by the Board of Registered Nursing.
CME: (In-person & Virtual Conference only)
How do I know how many CEUs I can earn from a webinar?
Each education module has an overview where there is a full description. You will find the total number of credits that are offered for the education under the description.
Can I earn more CEUs if I watch the same webinar multiple times?
You are welcome to watch the webinar multiple times to study the material, however, you will not receive additional CEUs for each viewing.
The JHL used to have CEUs I could earn in each issue. Where can I find them?
The JHL no longer publishes the Individual Study Modules. These are now located directly in the Knowledge Center and are part of your free education with your membership.
I am not an ILCA Member, how can I watch the webinars and earn CEUs?
Only ILCA Members are able to access our educational offerings, other than our Virtual Conference. If you become a Member, you will have access to a minimum of 12 CEUs in a 12-month period. Membership is on an anniversary cycle and new CEUs are added each month. For more information about ILCA membership, please visit www.ilca.org.
How do I register for the ILCA Virtual Conference?
Click on the ILCA icon on the top-left corner of our site. This will take you back to the ILCA home page. From there, select the 'Conference' header where you will be taken to view more information and our registration site.
I am having technical issues with the website or keep getting an error. How do I fix it?
Please be sure to use Chrome or Firefox to access our website. Internet Explorer is no longer supported on this and many other sites. You will also need to be sure your browser is updated. Your wi-fi signal may be weak or your internet connection may be poor. Please check your connection and wi-fi router.
I am still having technical issues, who can help me?
If none of the solutions above are helpful, please visit our Contact Us page on our website and submit our form here. Please provide a full description of what is happening. You may be asked to provide screenshots so that we can fully troubleshoot your situation. We are happy to help you!
| Access Date | Quiz Result | Score | Actions |
| --- | --- | --- | --- |