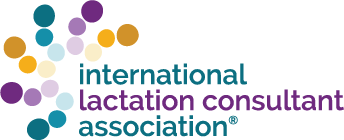 How do I access the ILCA Knowledge Center?
Visit the Knowledge Center home HERE. Please sign in first to fully access the Knowledge Center.
How do I sign-in?
ILCA members: to access the Knowledge Center, please sign-in to the ILCA website. Find detailed instructions HERE.
Non-members: access the Knowledge Center with your guest credentials. Contact info@ilca.org if you need additional support.
I cannot access all of the items in the ILCA Knowledge Center. Why is this?
Logging into the Knowledge Center with your member credentials (or guest credentials for non-members) provides access to several types of resources. Your level of access to individual items (or "modules")—free or for a fee—depends on your membership type.
How do I access items in the Knowledge Center?
Click on the title of the item. If an item is available for no charge, you will be registered as soon as you click the green "Register" button.
If an item is available for a fee, click on "Cart" to complete your registration and submit payment.
I have registered for a webinar. How do I view it?
Go to Dashboard and click "My courses." Click the title of the webinar. Click "open to view video."
For live webinars, Go to Dashboard at the scheduled live viewing time and click "My courses." Click the title of the webinar. Click "open to view video."
I've completed a webinar. Where do I find my continuing education certificate?
Click on the title of the webinar to see four tabs – Overview, Speaker(s), Handouts, and Contents. The Contents tab will have at least three items: Video, Survey or Quiz, and a Certificate. Once all items, including the survey or quiz, are completed, the certificate will become available.
I attended a live webinar. How can I access the webinar recording and slides?
After a live webinar, the video will be processed and added to "My Courses." The recording and any related materials (like handouts) will then appear just like any of the other On-Demand courses.
Where can I see my registrations or completed courses?
Track your learning at "Dashboard>My Courses." Review the list of materials for which you have registered and access your transcript here.
How can I print my course completion certificates and transcript?
Your transcript is in the "Dashboard" menu item under "My Courses." Click on "Transcript/Achievements" to see a list of all previously completed courses. Reprint individual certificates or download a copy of your entire transcript from here.
How long do I have to view a webinar?
Webinar access length depends on agreements with each speaker. Some courses will be limited to 90 days, while others will be available for the length of your membership. We encourage you to complete the webinar within the same month so that you can participate on the CONNECT site where the topic-specific discussions take place.

What is "My Preferences"?
Customize your Knowledge Center experience—and your learning experience—by indicating what topics are important (and not so important) to you. Your selections will determine what materials you see first in the "Recommended for You" section on the homepage of the Knowledge Center. You may revise these selections at any time!
The new Knowledge Center looks like CONNECT. Are they related?
Our goal is to provide as seamless a member experience for our members as possible. The new Knowledge Center was designed to be visually similar to CONNECT. All of our Resource Modules will link directly back to their respective CONNECT Community.
What type of credits are offered with ILCA's continuing education?
CERPs: ILCA is an approved provider of Continuing Education Recognition Points (CERPs) with the International Board of Lactation Consultant Examiners (IBLCE). (CLT-108-7).
ANCC: ILCA is accredited as a provider of continuing nursing education by the American Nurses Credentialing Center's Commission on Accreditation. (ILCA-P0286). Accepted for BRN credit by the Board of Registered Nursing.
CDR: The CDR accepts hours without prior CDR approval and recognizes approval by the ANCC. When recording hours on the CDR Activity Log, indicate the provider as "ILCA (ANCC)."
I'm having technical issues with the site. Who can help me?
Send a message to info@ilca.org. We are here to help you!