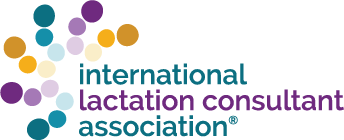 WEBINAR - Overcoming Adversity: A Pediatrician Perspective on Supplemental Nursing System (SNS)
Overcoming Adversity: A Pediatrician Perspective on Supplemental Nursing System (SNS)
Understanding lactation physiology, allows the lactation consultant to better assess and support a family's expectation to adequately breastfeed or feed at the chest, while developing or reestablishing supply; in order to sustain healthy growth and development of a child. Through home made nursing supplemental systems (SNS), we have been able to surpass breastfeeding difficulties; such as refusal to go to the breast, abscessed mastitis and poor weight gain derived from it, development of an adoptive lactation; therefore allowing us to accompany breastfeeding families, with safe and effective pro-lactation oriented solutions, to progressively establish or re-establish supply, while stimulating mothers physiology or treating her pathology and preserving, baby's suction biomechanics; all at the same time. Generally pediatricians (which are a crucial factor in deciding, what type of nutrition will baby receive), don't know or are not proficient enough; at managing, supplemental nursing systems, and due to that; they don't consider it as a feasible approach. Unfailingly, this can have a major impact, in growth and development, as well as in the quality of the nutritional offer. Human Lactation has been proven to be the nutritional, neurobiological and immunological gold standard for babies, exclusively during the first six months of life and accompanied by solid foods, beyond two years of age. Because of this, pediatricians should be able to incorporate this simple but effective device, in to their therapeutic approaches, for families seeking to sustain a full or partial initiation or restoration of their breastfeeding capabilities. The SNS stands as a great pro-Lactation solution, to overcome breastfeeding difficulties, which can jeopardize a healthy and fulfilling Breastfeeding history.
Credit: 1.5 L CERPs and 1.5 Contact Hours
Source: ILCA Webinar 25 September 2019
Presented by: Patricia Diaz L. MD, Pediatrician, IBCLC, Doula
Upon completion, the learner will be able to:
Identify the factors that make imperative; developing techniques and methodologies like the SNS, to achieve feeding at the breast.
Identify key situations in which a SNS, could be considered as a part of the lactation strategy.
Learn about the advantages of the SNS, as a prolactation solution, to establish or reestablish mother's milk supply.
Learn how to build a SNS, in areas where the commercial presentation is not available.
Learning Level: Intermediate/Advanced
Disclosures: ILCA accepts no commercial support for continuing education activities. The activity planners have no conflicts of interest to declare. The presenter has no significant financial interest or other relationship with the manufacturer(s) of any product(s) or provider(s) of any services relating to the subject matter of this presentation unless otherwise stated below.
CERPs: ILCA is an approved provider of Continuing Education Recognition Points (CERPs) with the International Board of Lactation Consultant Examiners (IBLCE). (CLT-108-7).
ANCC: ILCA is accredited as a provider of continuing nursing education by the American Nurses Credentialing Center's Commission on Accreditation. (ILCA-P0286). Accepted for BRN credit by the Board of Registered Nursing.
CDR: The CDR accepts hours without prior CDR approval and recognizes approval by the ANCC. When recording hours on the CDR Activity Log, indicate the provider as "ILCA (ANCC)."
Patricia Diaz
MD, Pediatrician, IBCLC, Doula
Founder and Advisor for the Pro-Lactation Birthing and Newborn attention Protocol at La Trinidad Teaching Medical Center.
Chairperson at the Organizational Committee and invited Speaker for the Annual World Breastfeeding Week Conference since 2015, La Trinidad Educational Medical Center. Caracas, Venezuela.

Founder of Pediatric Autana: Educational platform, that develops Educational products (workshops, Master Classes, webinars) for expectant parents, breastfeeding families and care takers; in all subjects related to Human Lactation, Growth and Development from the neurobiological perspective. Social Media presence @PediatriaAutana (twitter, Facebook, IG).
Pediatrician for rural areas with attendance of Venezuelan indigenous population WARAO, at Delta Amacuro, Conjoint Obstetrics and Pediatric activities sponsored by "Project MOTHER".
Weekly national TV appearance as Pediatric and Lactation Specialist , during the Section "Ask the Experts" in Portada's Morning Magazine - Venevisión.
Speaker at 2017 ILCA's Annual Conference, Toronto Canada "Love Has it Science, The Foundation of Nurturing Families" Conference.
Speaker at 2019 ILCA's Annual Conference, Atlanta USA. "The Birth of Lactation Culture: A Take on Becoming a Pro-Lactation Institution from La Trinidad Teaching Medical Centre" Conference.
Member of the Venezuelan Pediatric Society, International Lactation Association, and Academy of Breastfeeding Medicine.
$i++ ?>
Key:

Complete

Next

Failed

Available

Locked
1.50 L CERPs credits | Certificate available
1.50 L CERPs credits | Certificate available