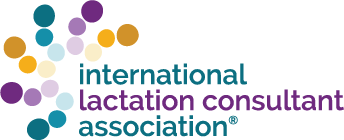 WEBINAR - Lactation Support After Discharge from the NICU: Follow-Up for Premature Babies
Recorded On: 08/08/2018
Lactation Support After Discharge from the NICU: Follow-Up for Premature Babies
IBCLCs may play an essential role in assisting families to accomplish a positive, healthy, and smooth transition home after the NICU stay. The IBCLC can recognize families' need for continuing support after discharge and implement strategies to protect the breastfeeding relationship, attachment, and long-term mental health.
Credit: 1 L CERP and 1 Contact Hour
Source: ILCA Webinar 8 August 2018
Presented by: Paulina Erices, BS, IBCLC, Barbara Deloian, PhD, CPNP, IBCLC, and Natalie Gates, IBCLC, BC
Upon completion, the learner will be able to:
Identify major challenges to establish lactation after NICU stay.
Identify three main needs that parents discuss about their transition from the NICU to home.
Identify the role of the lactation consultant in the transition home.
Learning Level: Beginner/Intermediate
Disclosures: ILCA accepts no commercial support for continuing education activities. The activity planners have no conflicts of interest to declare. The presenter has no significant financial interest or other relationship with the manufacturer(s) of any product(s) or provider(s) of any services relating to the subject matter of this presentation unless otherwise stated below.
CERPs: ILCA is an approved provider of Continuing Education Recognition Points (CERPs) with the International Board of Lactation Consultant Examiners (IBLCE). (CLT-108-7).
ANCC: ILCA is accredited as a provider of continuing nursing education by the American Nurses Credentialing Center's Commission on Accreditation. (ILCA-P0286). Accepted for BRN credit by the Board of Registered Nursing.
CDR: The CDR accepts hours without prior CDR approval and recognizes approval by the ANCC. When recording hours on the CDR Activity Log, indicate the provider as "ILCA (ANCC)."
Paulina Erices
BS, IBCLC
Paulina Erices is the mother of three children, a bilingual Lactation Consultant (IBCLC) in private practice and Maternal Child Health Specialist for the Jefferson County Health Department in Colorado. She is originally from Chile and has lived in the US for almost 15 years. She holds a Bachelor of Science in Psychology from PennState and is currently completing her Masters of Science in Leadership and Organizations from the University of Denver. She is a member of several groups working to improve child health and well-being, including the Early Childhood Colorado Partnership, the NICU Consortium, and the Community Leaders in Health Equity. Paulina's goal is to elevate the voices of the community to effectively improve systems of care through advocacy and policy. Paulina lives in Littleton, Colorado where she spends her free time birding with her family and training her dog Aussie.
$i++ ?>
Barbara Deloian
PhD, CPNP, IBCLC
Barbara Deloian is a certified pediatric nurse practitioner and lactation consultant who career focused on supporting families of premature and high-risk infants throughout her over 35 plus year career. Through her work in public health, pediatric cardiology, child development and perinatal and premature infant follow up programs she has supported parent-child relationships throughout a child's early years of life. She is particularly aware of the challenges parents face with feeding, sleep and fussiness after discharge from the NICU as well as parents significant need for information, support, education, and local community resource connections once home from the hospital. Upon retirement she started Special Kids, Special Care, Inc., a non-profit, to provide health support services to families of premature and medically fragile infants to assure healthier child outcomes especially families facing health disparities.
$i++ ?>
Natalie Gates
IBCLC, BC
Natalie Gates is a new IBCLC starting her private practice in Denver, CO. She has been a Breastfeeding USA Counselor and volunteer since 2015, and she also volunteers with the Colorado Breastfeeding Coalition and Special Kids, Special Care. She has three children, including her 35 weeker NICU graduate.
$i++ ?>
Components visible upon registration.