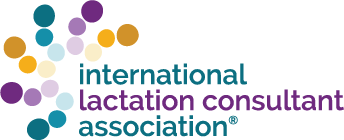 ILCA 2023 Annual Meeting Virtual Experience Package
Register

Non-member - $550
Member - $450
The ILCA 2023 Annual Conference Virtual Experience offers participants...
Access to recorded content presented at the ILCA 2023 Conference by experts from around the world
The opportunity to earn more than 20 CERPs, nursing contact hours, and CME credits through session recordings from the In-person Conference and exclusive virtual content
Virtual Experience Pricing

All pricing listed in USD. If you are eligible for equity pricing, please use the discount codes below. Your registration may be revoked if you use a registration code for which you are not eligible.

To determine the country category that matches the country in which you reside, click here.
TYPE
REGULAR PRICING
(19 JUNE-ONSITE)
DISCOUNT CODE
Member Package Category A
$450
N/A


Member Package Category B
$90
EQUITYB


Member Package Category C
$80
EQUITYC


Member Package Category D
$25
EQUITYD


Non-Member Package
$550
N/A

Included Sessions:
Opening Remarks and Plenary Session - Challenges and Opportunities in the Global Lactation Consultant Profession
Plenary Session - Building Policy Coalitions: A Case Study of Reframing Breastfeeding Around 'First Food Security' in Australia
Plenary Session - Investing in Transformative Care Policy Packages: Parental Leave that Supports a Healthy and More Equal World
Plenary Session - The Human Milk Microbiome: Using Space Science Technology to Better Understand the Association of Milk Microbiota with Breastfeeding Practices and Infant Growth at Different Stages of Lactation
Closing Remarks and Plenary Session - Human Milk Feeding and Justice: First Do No Harm
Adoptive Breastfeeding: Journey from Personal Experience to Professional Expertise
Comparative Assessment of Pulse Light Treatment and Holder Pasteurization on Nutritional, Physicochemical, Antioxidant and Microbiological Profile of Human Milk
Effect of "Teté Dance" on the Duration of the Lactation Session in Irritable Infants in Perú
Engaging Health Insurers to Build Equity-Driven Support for Breast/Chestfeeding in Hawai'i
Examining the Implementation of Baby-Friendly Hospital Initiative in Australia and Indonesia: Using Non Adoption, Abandonment, Scale Up, Spread and Sustainability (NASSS) Framework
Instagram and the IBCLC: Ethics, Privacy, Misinformation and Maternal Mental Health
It's Not All About the Ovaries: Supporting Lactation with PCOS
Legal, Ethical, or Moral: What Matters Most for Lactation Clinicians? Does Patient-Centered Care Ever Put the Caregiver at Risk?
Mastitis Between Clinical and Pathological Diagnosis
Maternal Weaning in Children Older than 1 year and Parenting Skills
New and Innovative Pathways to Train a Diverse Future Lactation Workforce
Supporting the Neurodivergent Family: A Full Team Approach
When Release Isn't Enough. Persistent Problems Post Tongue Tie Release: Perspectives from a Release Provider IBCLC