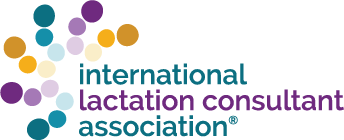 CONF 2022: Beyond Double Jointed: What Lactation Supporters Should Know about Hypermobility Spectrum Disorders and Ehlers-Danlos Syndromes
Abstract: Multi-systemic, poorly understood, under-researched and under-diagnosed, Hypermobility Spectrum Disorders (HSD) and the Ehlers-Danlos Syndromes are genetic anomalies that can cause challenges to the breastfeeding relationship both directly, through acute interfering symptoms in the nursing parent or infant, and indirectly through birth trauma and injury. Lactation professionals should understand the basic challenges caused by HSD as well as have strategies to support families with this rare disease which may not be very rare at all (Demmler et al 2019). This presentation discusses signs and symptoms of HSD which may affect the breastfeeding relationship and how the lactation consultant may address these challenges on an individual basis. I present two cases in which the nursing parent had Ehlers-Danlos Syndrome Type 3; breastfeeding challenges in these cases were similar with excessive infant weight loss in the beginning which was overcome with appropriate supplementation and close follow up. I also discuss how HSD may affect lactation indirectly through increased risk of a difficult birth including malpresentation, injury and prolapse and how to overcome these challenges. Last, I briefly discuss how three conditions which often co-occur with HSD - autonomic dysfunction, mast cell activation disorders, and neurodivergence - can be sensitively addressed within the breastfeeding relationship while meeting the needs of each family.

Publication: Presentation has not been published.

Diversity and Inclusion: Supporting breastfeeding families well involves supporting the best hormonal and neurological states for learning, healing and milk production. The language that we use and stories we tell have a strong impact upon the brains of our clients, for better or for worse. Using language that includes everyone increases our patients? emotional safety and allows them to work with us effectively. In my presentations, I use gender inclusive language such as modeling pronoun use for the gender spectrum and using gender neutral descriptors such as ?the breastfeeding/chestfeeding parent.? I have done a world-wide literature search on my topic since Hypermobility Spectrum Disorders and EDS can affect anyone from any culture or economic background. I also use language which includes the broadest definitions of family and all sexual orientations as these words allow for inclusion and can lower stress hormones.

Upon the completion of the education, the learner will be able to:
1. Identify four major signs and symptoms of Hypermobility Spectrum Disorders and Ehlers-Danlos Syndromes
2. Discuss how HSD and EDS can affect the breastfeeding/chestfeeding relationship
3. Collaborate with HSD and EDS patients to develop an individualized breastfeeding/chestfeeding care plan
4. Execute referrals to medical and support resources for breastfeeding/chestfeeding HSD and EDS patients and their infants
Credit: 1.00 L CERP and 1.00 Contact Hours
Source: ILCA 2022 Annual Conference
Presented by: Adrienne Fuson, IBCLC, Lactation Solutions NW
Learning Level: Intermediate
Expiration Date: 31 December 2023
IBLCE Category: Pathology
Disclosures: ILCA accepts no commercial support for continuing education activities. The activity planners have no conflicts of interest to declare. The presenter has no significant financial interest or other relationship with the manufacturer(s) of any product(s) or provider(s) of any services relating to the subject matter of this presentation unless otherwise stated below.
CERPs: ILCA is an approved provider of Continuing Education Recognition Points (CERPs) with the International Board of Lactation Consultant Examiners (IBLCE). (CLT-108-7).
ANCC: ILCA is accredited as a provider of nursing continuing professional development by the American Nurses Credentialing Center's Commission on Accreditation. Approval Number ILCA-P0286. Accepted for BRN credit by the Board of Registered Nursing.
ILCA education is provided as a service to our members for continuing education, knowledge, and awareness. We believe in fostering an inclusive environment that supports diversity and removes barriers. The views and opinions expressed in this education, including the choice of vocabulary, expressions, and use of supporting evidence-based research belong to the presenter. ILCA is steadfast in our commitment to present, learn, and discuss any information in a safe, respectful, and supportive environment.

Adrienne Fuson, IBCLC
IBCLC
Lactation Solutions NW
Adrienne Fuson has been serving new families since 1994. During her work as an adolescent mental health counselor, she developed a deep desire to help families overcome generational trauma. Believing that better birth and postpartum outcomes were possible with better support, she began working as a postpartum doula then as a birth doula. She also performed pregnancy and postpartum bodywork as an LMT. In 2009, she obtained her IBCLC certification as well as her dream job as a private practice IBCLC. In addition to private practice, Adrienne has taught lactation at the college level for 20 years to aspiring IBCLCs and midwives. Experiencing firsthand the challenges of living with a rare disease, Adrienne specializes in complex situations including breastfeeding with disabilities and inducing lactation. She lives with her family in the beautiful Pacific Northwest and loves gardening, fostering animals for the Humane Society and taking naps.
$i++ ?>
Key:

Complete

Next

Failed

Available

Locked